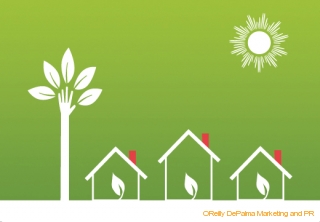 Nearly five years after a massive tornado leveled 95% of Greensburg, KS,  the town has become a living laboratory and a proving ground for emerging environmental technologies.
The non-profit  Greensburg GreenTown has been the educational resource for the community,  working side-by-side with city and county officials, business owners and local residents to incorporate sustainable principles into their rebuilding process, while also serving as a conduit through which donations can be distributed.
GreenTown was founded by Daniel Wallach and his wife, Catherine Hart, who live about a half hour away from Greensburg. They were moved to take action after witnessing the tornado's aftermath. They realized that out of great sorrow, they could do more than just help the town rebuild. They could help the town to rebuild better and smarter, while advancing awareness of high-performance, healthy homes and buildings.
Now GreenTown is now taking its award-winning blueprint for natural disaster rebuilding to help an even larger city, Joplin Missouri, which suffered a similarly hideous EF5 tornado this past May.  The Green Earth PR Network has made a contribution to help  GreenTown Joplin in its efforts to:
• construct a series of eco-demonstration homes,
• establish eco-lodging for people that want to visit Joplin, and
• author a handbook to help guide future victims of natural disasters embrace a sustainable approach to recovery.
GreenTown Joplin needs YOUR help, too.  Here's how:
1. Make an individual donation (via PayPal) and become a member here.
2. Join as a corporate member here.
3. For product donations and more, call Daniel and the GreenTown team at 620-723-2790.
4. Spread the word!
Tweet